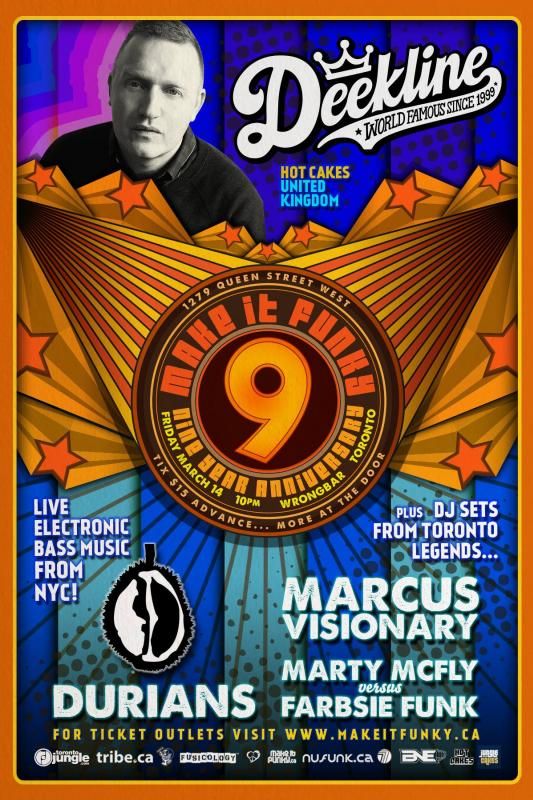 Make it Funky Presents..
Friday, March 14, 2014 10PM
9 Year Anniversary with World Famous DJ Deekline (Hot Cakes, UK)
w/ Marcus Visionary, Farbsie Funk Vs. Marty McFly
and live performance by The Durians (Brooklyn, NYC)
Wrongbar – 1279 Queen St. W
Facebook: http://on.fb.me/1dEpw5Z
Online Tickets: http://tktwb.tw/1gDqT3f
Get Physical Tickets at Soundscapes, Play De Record and Rotate This
Tickets also available through BNE Entertainment and 777 on Facebook.
Make It Funky celebrates 9 years of incredible funky bass music We have put together an incredible lineup to bring together people from all over the bass funk community. People who just love to get out on the dance floor and let loose to great music with great people. That's why we started this adventure 9 years ago and why we are still bringing you interesting live acts pushing boundaries mixed with dis at the forefront of breaks/ghettofunk/hiphop/ funk/DnB/bass music and more.
In this special show Make It Funky is thrilled to present Deekline (UK Hot Cakes, Jungle Cakes), Deekline last played with Make It Funky Halloween 2009 at the docks where he layer down an incredible set of booty breaks.
Also joining us from Brooklyn, NYC come Durians! This 3 piece live electronic bass ensemble will get you moving with their unique brand of sound that is both cinematic, experimental and bass heavy.
Deekline (Hot Cakes, UK)
https://soundcloud.com/djdeekline
Deekline is that rare figure in dance music, the seminal producer who balances the cutting edge and the mainstream with effortless flair. Head of the London to Brighton-spanning Hot Cakes collective of producers, promoters and DJs, this bass music icon recently released new album Bounce 'n' Shake with studio partner in crime Ed Solo, an eclectic tour de force sent down with the kind of assurance one might expect from DJs who have sent bodies flying round the room at club venues across the globe for more than a decade.
A hero of the underground from the days of his Platinum-selling UK garage anthem I Don't Smoke Da Reefer, Deekline oversees a range of Hot Cakes imprints (Hot Cakes, Sludge, Jungle Cakes and the legendary Rat Records) all of which work tirelessly to propel street level artists into the forefront of the electronic music scene.
On a live tip, the Hot Cakes parties have achieved the rare feat of blowing up clubs on both sides of the Atlantic, in Miami, Spain and London, where his flagship night sits pretty at the heart of Brixton at iconic underground nightclub Jamm. He's also known to put on a rump-shaking boat party or two on the river Thames.
In the studio, Deekline is a bonafide musical shapeshifter, his impressive diversity having seen him rework the likes of Armand Van Helden, Old Dirty Bastard and The Prodigy. He is currently remixing the new Laidback Luke new single and earlier in 2013 his 2-step-flavoured reworking of Lethal Bizzle & Donae'o's Not A Saint anthem proved he's still in touch with his UK garage roots at a time when the sound has never been hotter.
Fittingly for a producer whose Hot Cakes brand has become a byword for bassbin-shaking bravado, this is one artist who's cooking up a storm right now.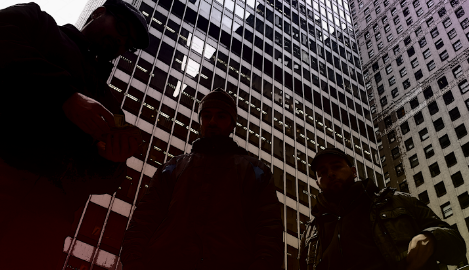 Durians
http://www.duriansmusic.com/
"an ambitious and highly danceable experiment, recalling STS9 at their most electro, or perhaps Daft Punk at their most organic" – Dan Bolles, 7Days Magazine, Burlington, VT
The Durian, the spiny, stinky fruit, is both famous and infamous in its native home of South-East Asia. Eliciting emotions that range from respect to disgust to adoration, the fruit has earned the nickname, "King of Fruits," and has been banned in many hotels and public areas due to its smell. No doubt this brash fruit is an appropriate namesake for the Brooklyn-based live Bass Music band, Durians. The trio's powerful presence and sound are as impressive and unique as the fruit's funky odor.
"…This is live-instrument electronic music on steroids, featuring dance-inducing break-beats and drum and bass amongst a psychedelic swirl of sonic delights." – Ed Dufresne, Montpelier Times Argus
Although the group uses recognizable elements from the newest DJ-dominated Electronic Dance Music genres, Durians never sticks to formulas. Wobbly bass lines are played from Nick Kirshnit's hybrid MIDI/Electric bass, which come out mean, dance-inducing, and compelling. Drum n' bass and jazz-infused dubstep beats are played by drummer Ryan Ramirez, which further provides the crucial "live" element to their music. Melodies and sounds from Eli Chalmer are provided not just by synths and sounds produced by laptop, but by live trombone, keyboards, and unique original instruments such as MIDI-Theremin.
" …like Aphex twin and Squarepusher but they take it to the next level…" – DJ Lovelace, Brooklyn Radio
The band was formed in Summer of 2009 in Burlington Vermont by longtime musical cohorts Kirshnit and Chalmer. The two had been playing in jazz/funk bands together for years, but instead of listening to jazz/funk on their time off they would almost exclusively listen to the new electronic music they heard out of progressive electronica artists like Amon Tobin, Squarepusher, Bonobo, and others. In 2009 they decided to form a band that would somehow play such genres with live instruments. They worked on deconstructing the elements that go into the various Bass music/Electronica genres, and using a combination of Ableton Live and their hybrid electronic/acoustic instruments to play those elements for live audiences. The success of the project eventually compelled them to move to New York City, where they met drummer Ryan Ramirez, a recent transplant from North Carolina. Ramirez, an already accomplished session drummer with Soul/Funk ensembles, had been inspired by Electronica drummers such as Adam Deitch, Jo-Jo Mayer and KJ Sawka.
"…booming synths, heavy drums and instrumentals reminiscent of alien screeches — so bombastic that the floorboards shake." – Lauren Harrison, Newsday, Long Island
After releasing two EPs, and a few singles, Durians have been growing in notoriety in the North-East. They find themselves at home in a variety of scenes, from EDM, to IDM, to Jamtronica, even picking up fans of jazz and heavy metal. They will be releasing their first full length album in March 2014 entitled "Synergy For Sadists".
Marcus Visionary
https://soundcloud.com/marcus-visionary
www.marcusvisionary.com
Marcus Visionary has been a full time DJ, promoter and music producer for over two decades. Whether you find him playing Jungle Dnb, house or dubstep you can guarantee high quality as Marcus puts in a full time effort as both a DJ and music producer.
Signed to Shy Fx's Digital Soundboy label and co owner of Liondub International, Marcus wears many hats as well as many production alias's. Channel One will be an outlet for you to hear all of sides of Marcus Visionary, get ready!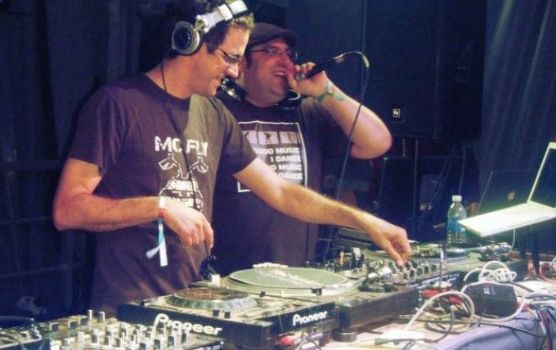 Farbsie Funk vs. Marty McFly
https://soundcloud.com/martymcflythedj
https://soundcloud.com/farbsiefunk
Farbsie Funk has been a driving force behind make it funky since its inception 9 years ago! Marty Mcfly is one of the coolest funky breaks djs in the country and has been playing since funky breaks was coined as a term! Together these two breaks/bass/funky djs are set to throw down a back to back special set to open the night. This is not an opening set we go full on from the time the doors open to the time the lights come on! Booty Funk Breaks in full effect!
Founded in 2005, when like-minded heads in Toronto scene set out to create a party series that could help the city put the funk back in its rump. What has help set Make it Funky apart is the cutting edge DJs line-ups and positive, fun vibe. Make it Funky's mission is to explore the funkier side of all things breakbeat. Make it Funky promises and always delivers an exceptional night of music, dancing and good fun, with a focus on bringing the best of funk, breaks, hip hop, and beat-driven live music to the masses. Just a few of Make It Funky's many highlight performers include: Dub FX, Beardyman, Afrika Baambaataa, Z-Trip, Breakestra, Krafty Kuts, The Herbaliser, Fort Knox Five, Mat the Alien, DJ NuMark, Ursula 1000, Killa Kella, and DJ QBert and we are just getting started!
more info www.makeitfunky.ca or guestlist@makeitfunky.ca